Legal and asset management business services for small corporations and established entrepreneurs.
Quick Contact
Tangent Law Group PLLC
New Address
1629 K Street, NW
Suite 300
Washington, DC
20006
Phone:
202-600-7694
Fax:
775-255-1161
Email:
questions@tangentlaw.com
Welcome to Tangent Law Group PLLC
Tangent Law Group specializes in helping smaller corporations and established entrepreneurs protect the assets, ideas and investments that matter most. At the core of every business are the intellectual properties (IP) that make it competitive. We provide copyright, patent and trademark prosecution services, as well as IP asset management and a broad range of consulting services to plan for, shield, and increase value for your vital assets. Specifically we help protect you're:

• Inventions and innovations
• Trade secrets and manufacturing techniques
• Research and development
• Knowledge capital and know-how

We can also assist with establishing safeguards in your working relationships with business partners or out-of-house consultants and in-house employees.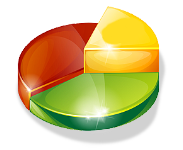 What sets us apart
We work directly with you to gain a thorough understanding of your business and vision. Without the overhead and management costs inherent to larger firms, we can deftly provide:
• More individualized service
and legal counsel
• Reasonable fees on all
services
Tangent Law Group has established itself in two areas surrounding Intellectual Property:
Core Legal Services
Copyrights
Works of authorship,
including writings, music,
works of art, and the like,
reduced to a tangible
medium of expression



Examples:

Computer Code, Pictures, Jingles,
Architectural Plans, Instructions, Ad Copy Renderings and
Drawings
Patents
Useful processes,
machines, articles of
manufacture, and
compositions of matter



Examples:

Air Filters, LED lights, Business Methods, Computer Systems, Controllers, Clutches,
Exhaust Systems,
Chlorinators
Trademarks
Words, names, symbols, or
other devices used serve to
distinguish goods or services



Examples:

Your Company Name, Your Products Names, Exclusive or Unique Ornamental Aspects of Packaging
There are several types of intellectual property to help protect your business and your ideas.. Our core legal services include searching, developing, filing and prosecuting applications for copyrights, patents and trademarks. In cases where a copyright, patent or trademark is not applicable, (e.g., trade secrets, knowledge capital, know-how), we can analyze and provide suggestions on industry-leading best policies and practices to help you protect those assets. In addition, we can scale up our services offering to provide a full range of related legal services under our Asset Management Business Services Program.
Asset Management Business Services
While you may be aware of your intellectual property rights, do you know just how much you need to protect it or how you can fully leverage value from it? Or, perhaps you are missing policies and procedures for your R&D group or non-disclosure contract elements for your employees and contractors?

Our services help fast-growing companies manage and leverage value from their IP assets. We can also analyze and recommend solutions to your IP needs and scale them to fit your budget.

Services include:
• IP Management services: Prior art searches, Trade name searches, Intellectual property audits, Docketing and Shared Docketing Services, IP asset evaluations, and patent mapping.

• Business Development Services: Non-disclosure agreements, Cooperative Research and Development Agreements (CRADA), teaming agreements, manufacturing/distribution/sales agreements, employee and contractor agreements, and review and recommendations of same.

• Advisory Services: Guidance in the development process for patentable features in new products, manufacturing and prototyping; trademark analysis including recommendations for social media management; patent policy development and procedures, intellectual property due diligence; patent opinion letters; right-to-use opinions; litigation support and legal counsel; employee policies; and much more!
Please visit our Services page for a complete list of Core Legal and Business Services offered by Tangent Law Group.
NOTICE: This website provides general information only, not legal advice and is intended to be informational, not to be relied on or accepted without independent legal counsel. In viewing this web site, no attorney-client relationship is established. There is also no guarantee that the information is accurate, as the laws affecting this information are constantly evolving. You must read and agree to the 
terms of service
 before viewing this web site. This is an advertisement.